Click here to enter to win a free 2012 Head YouTek IG Prestige or Radical tennis racquet!
I thought this day would never come! Head tennis released finally released their 2012 YouTek line of tennis racquets! The tennis racquets that were updated in 2012 include the Prestige line, as well as Andy Murray's choice of Radical frames. The tennis racquets have gone from YouTek to YouTek IG technology; the IG stands for Innegra:
"Innegra is the world's lightest high performance fiber. Its extreme toughness together with Head's advanced carbon composite technology leads to an ultra tough hybrid composite.
This Head Innegra hybrid-composite structure is integrated into the racquet for shock absorption and improved stability. As a result vibrations are reduced by up to 17% on ball impact for improved control and precision — protecting the player from the forces of a ball impact. On top of this, Head's new hybrid-composite structure with the ultra tough Innegra fiber considerably extends the performance of a Head racquet. With Innegra, racquets remain in perfect condition without losing any performance properties."
All the new 2012 Head tennis rackets are available already available for pre-sale from Tennis-Warehouse.com – where else would you get the best equipment?
This is what the new Head YouTek IG Prestige and the YouTek IG Radical frames will look like: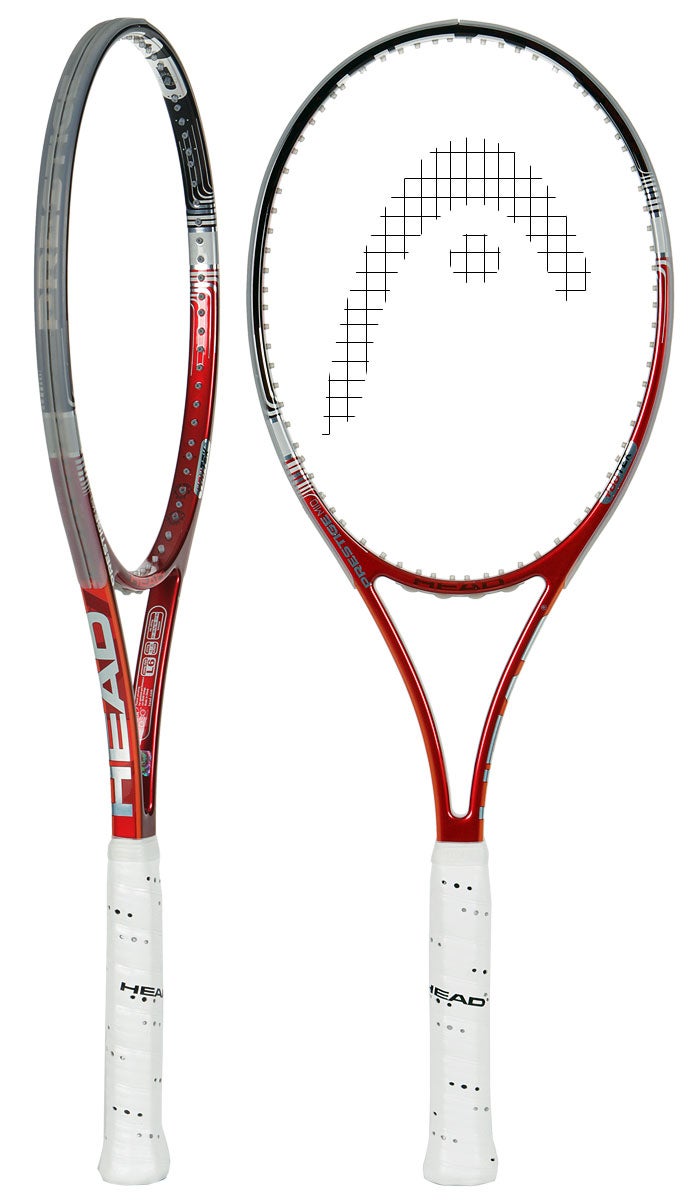 The specs on both of the 2012 Head tennis racquets are relatively the same as before, so just a guess here that Head wanted to put out something "new" to compete with Wilson and Babolat. Then again, no need to reinvent the wheel when it comes to tennis – if it ain't broke, don't fix it. Both these Head lines are available for pre-order right now at Tennis-Warehouse.com and TW plans to ship the rackets by January 18th, 2012.