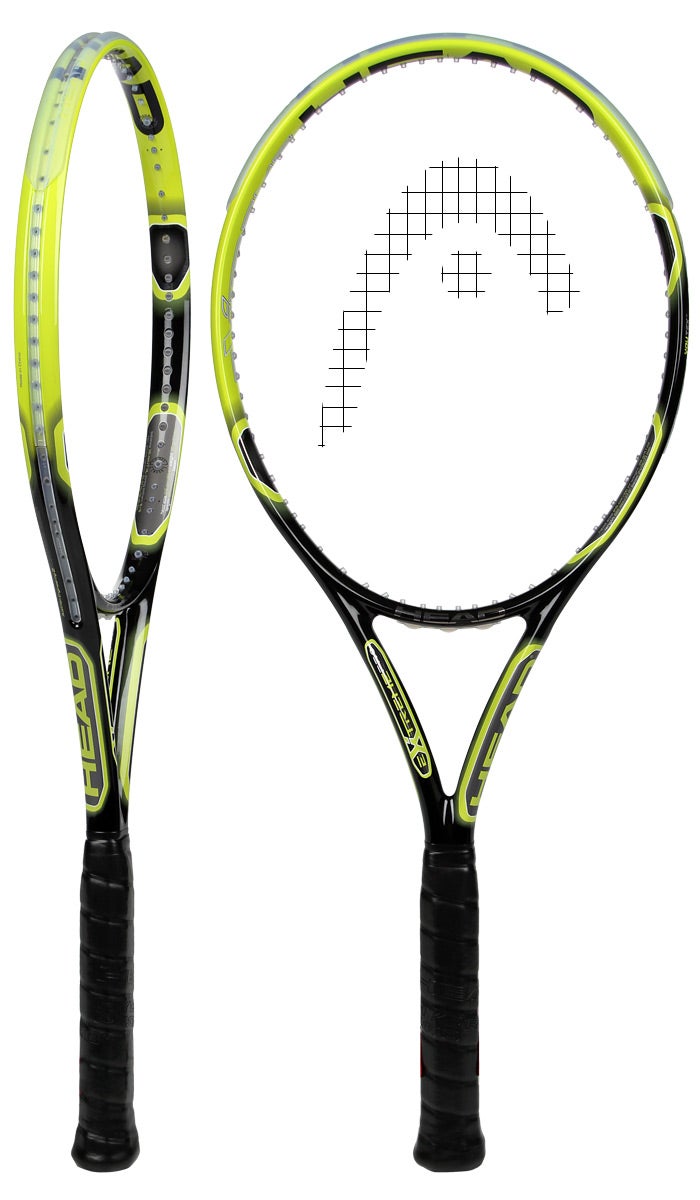 At first glance the IG Extreme Pro looks funny. The circular head shape threw me off quite a bit; the frame didn't have the same look at the more oval shaped heads. Aside from the peculiar head shape, the weight distribution and balance of the racquet actually felt quite nice in my hands. I was certainly looking forward to seeing what this 100 square inch headsize could do for me. Side note, I strung the IG Extreme Pro with Tourna Big Hitter Silver Rough at 48lbs.
Head YouTek IG Extreme Pro 2.0 playtest
I honestly had a difficult time with this particular tennis racquet. I could not get over the "frying pan" design of the IG Extreme Pro. I felt awkward swinging this racquet on any stroke. It wasn't a total deal breaker though, I did enjoy some of the fundamental characteristics of the racquet. It was fun in many aspects yet fell short in a few others.
Hitting groundstrokes with the racket was pretty solid. I felt well connected with the frame, which allowed me to go for my bigger than normal forehands. Hitting big forehands felt pretty amazing, I could hit a solid groundstroke with very little discomfort. With other tennis racquets, I've felt like my arm was being shocked with hitting big, though with the IG Extreme Pro, it was very plush. I believe the 11.8 ounce weight of the frame gave the solid, stable sensation to the racquet.
However, I felt a little disjointed on slowed groundsrokes. When I tried to go for placement shots, rather than all out brutal strokes, I found that the Extreme would feel flat and boring, almost unpredictable. I just could not get a handle on the racquets' performance when slowing things down. Though, I'm sure it was just me being a little annoyed with the head shape.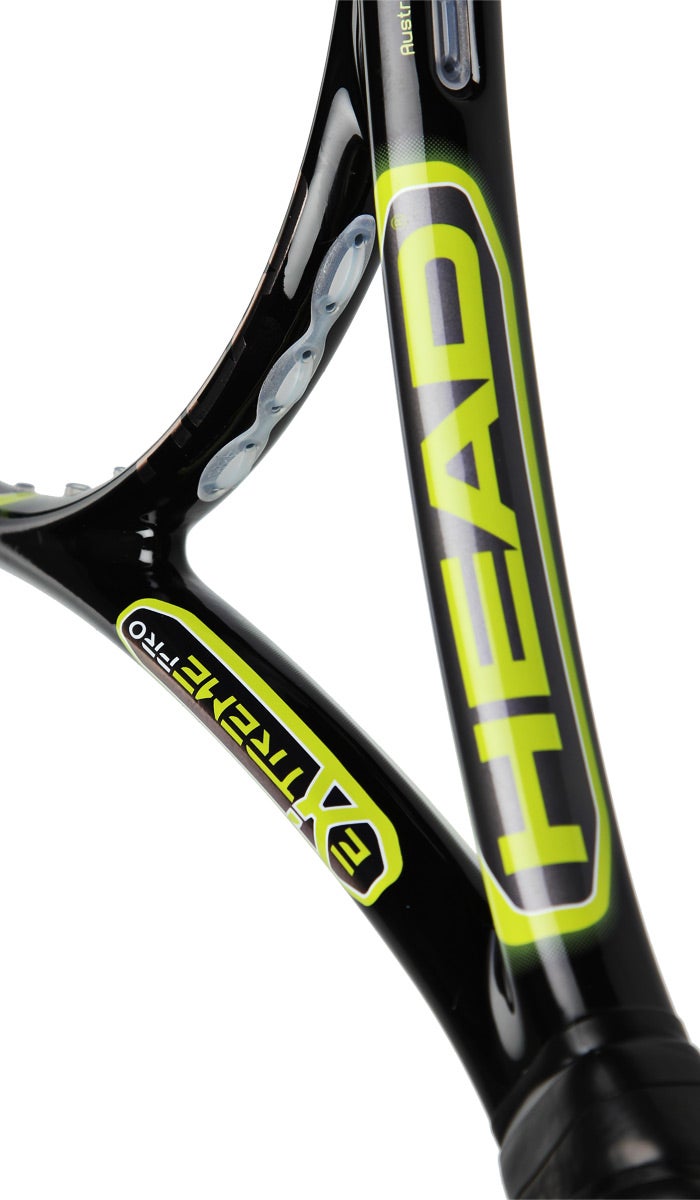 I honestly did not serve much with the racket. I had been having some shoulder issues when I reviewed this stick. The few serves I did hit were actually pretty excellent. Decent pop, great feel, and moderate spin. Serving flat was alright, I could place the serve easily and keep the ball low after the bounce, I was pleasantly surprised. Slice and kick serves were a little more challenging, though I blame that mostly on my shoulder, so I won't comment much on it; there is a lot of potential for aggressive action on the flight path of the ball, mostly due to the open string pattern, 16×19.
Speaking of the YouTek IG Extreme Pro's string pattern, the ability to spin the ball was fairly easy to access. Now, I hit with a semi-western to full-western forehand grip, so spin is what I'm after when hitting ground strokes. There are so many variables when it comes to spin production from a tennis racquet, mostly to do with the tennis strings, tensions, and player. I used a spin designed string so I was hoping for some nice kick. Keyword there, hoping. The racquet did give me nice spin, it just wasn't that "sink into the stringbed" feel that I got with this racquet. I was not able to really get a good feel on the racquet pocketing the ball and spin production, it was a bit muted. It just wasn't producing the "kick" that many players seek. It does spin, it just didn't produce the heavy ball I can normally produce.
Head YouTek IG Extreme Pro 2.0 conclusion
Even though the power of the this racquet was promising, I personally felt off swinging with this head shape. I supposed I am more comfortable with traditional shaped tennis racquets. The Extreme produced a good feel, very solid in normal to fast swings, though for me lacked tremendously when I wanted to slow my swing down.
Access to spin was mediocre, it's there, just not with the string setup I had that day. I figure with a little fine tuning of the tension and strings, I could find what I'm looking for. Don't get me wrong, the spin capabilities out of the box are fine, it's just not as violent as other tennis racquet.
Even with a bum shoulder, the IG Extreme Pro was very comfortable. I didn't want to push it too much, so I didn't get many serves in. Though on the few serves I did get to hit, the frame did not feel stiff or send too much vibration down the handle. This would be ideal for players who want arm friendly racquets, without sacrificing power.
Though I didn't love the YouTek IG Extreme Pro 2.0, I was surprised with the power and comfort of this offering. It has a lot of potential, it's just not for me right out of the box.
Head YouTek IG Extreme Pro 2.0 Specs:
Head Size: 100 sq. in.
Length: 27in
Strung Weight: 11.8oz
Balance: 5 points HL
Swingweight: 326
Stiffness: 69
Power Level: Low-Medium
String Pattern: 16 Mains / 19 Crosses

Click Here To Read Additional Racket Reviews
Click Here To Read Tennis String Ratings
Summary
Reviewer
Review Date
Reviewed Item
Head YouTek IG Extreme Pro 2.0
Author Rating