Babolat AeroPro Drive GT review
Raise your hand if you like to put spin on your tennis strokes! This particular tennis frame from Babolat creates so much spin; I didn't know what to do with all of it. No matter if I hit it a little off center, the Babolat AeroPro Drive GT spun the ball right back into the tennis court.
In the earlier version of  Babolat AeroPro Drive GT series of racquets, the spin was accessible, however; this is by far more tuned to be power + spin. No wonder Nadal spins his opponents off the court with that whipping forehand (certainly the Babolat RPM Blast tennis string help too).
The weight of the racquet and the tubular shape of the Aero frame really makes whipping the frame through the air easy, which will give you that additional racquet head speed. The added weight of the Babolat AeroPro Drive GT made a few shots a little trickier for me; the slice backhand was one that I struggled to be consistent. The extra spin the racquet generated made the slices turn out a little more than I had expected so carving close to the sideline was not doable for the first couple of hours.
Serving with this spinning beast of a tennis racquet was extraordinarily enjoyable, if you enjoy delivering slice or kick serves, you will be on "cloud 9" with the Baolat AeroPro Drive GT. With all the spin it generates, kick serves popped up well above the shoulders and slice serves, broke away after making contact with the tennis court! If you want to flatten out the serve, you will have to work at little more. Because this tennis frame is designed to create spin, you will have to fight against the engineering that Babolat used in this racquet. If you can generate the racquet head speed for a flat serve, it should be easy to get it to stay low and skid off the tennis court.
The only downside to the frame, it's quite stiff making touch volleys a bit of a nuisance, the racquet did lack a bit of volley precision. However, once I was able to find the volley range with it, volleying became fun again and I was able to pick up quite a few well placed volleys.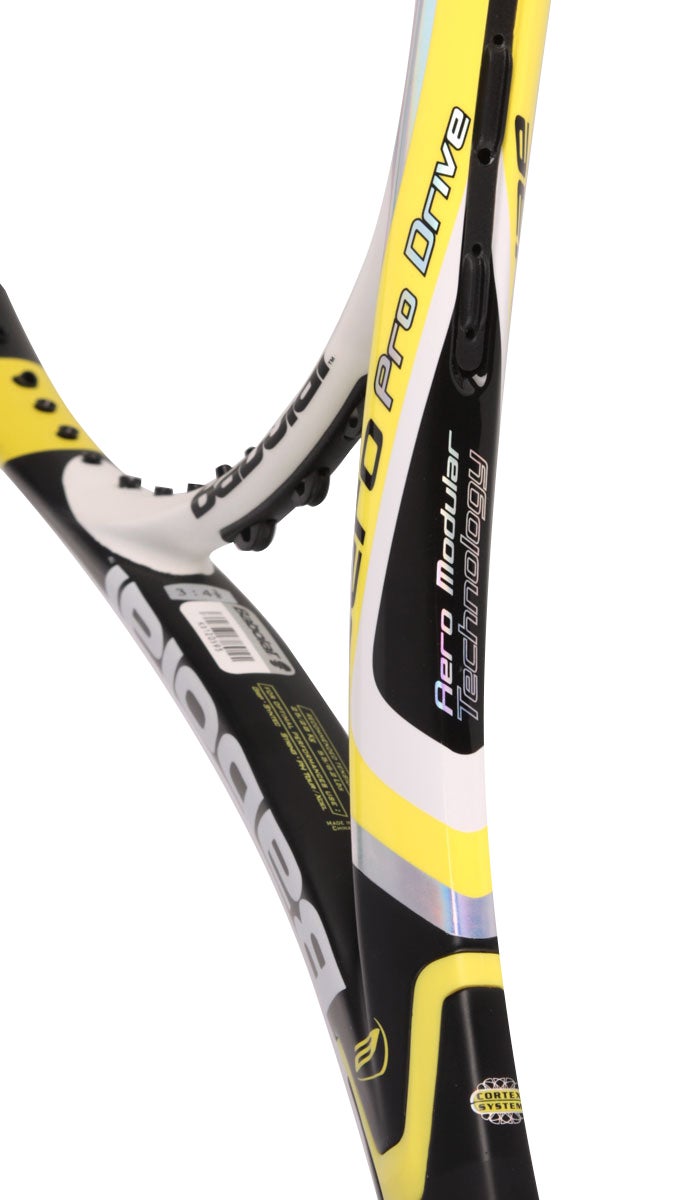 All in all, the Babolat AeroPro Drive GT is a great racquet from Babolat. The Babolat AeroPro Drive GT  is good for most players, however; those who struggle with stiffer frames – and arm problems – should be especially cautious with this racquet. The stiffness will eventually catch up to you and hurt your arm and if you volley a lot, don't be surprised if 4 out of 10 volleys go out on what should have been a put away.
Babolat AeroPro Drive GT Specs:
100 sq. in. / 645 sq. cm.
Length: 27 inches / 69 cm
Strung Weight: 11.3oz / 320g
Balance: 4 pts HL
Power Level: Low-Medium
Swing Speed: Fast
Summary
Reviewer
Review Date
Reviewed Item
Author Rating