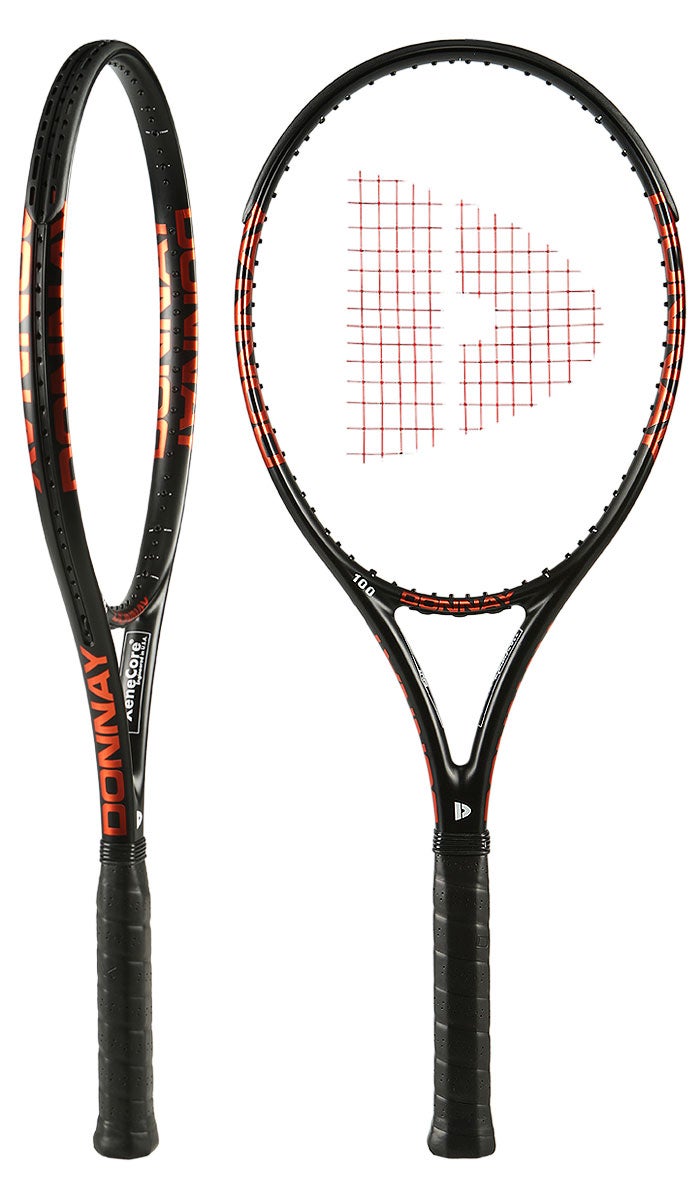 Donnay Formula 100 Racquet Review
I was intrigued by this offering from Donnay. The racquet frame is a departure in design by creating a frame that is much thicker than the thin beam X / X-Dual series.
When I received the frame I was startled by its immediate resemblance to the original Babolat Pure Drive and Pro Kennex Heritage (Laver) racquets. My hitting partner for the demos noticed the exact same thing (without any prompting) and commented on it when he first saw it as well.
The racket has excellent specs for a tweener, along with an open 16 X 19 string pattern that lends itself to a wide variety of shots. The frame is rated high on the stiffness scale with 69RA, so begs the question of how comfortable is it to hit with without sacrificing control.
The pleasant surprise is that the Xenecore technology allows a lot of control with excellent comfort. This frame is one of the most arm friendly racquets I have ever used.
It is super comfortable with a full bed of synthetic gut. Has very good comfort in a hybrid setup. My arm still was in good shape after using a full bed of poly string.
Donnay Formula 100 Playtest
The Donnay Formula 100 provides excellent control on groundstrokes from the forehand and backhand as well. Donnay did a good job of providing a racket with good consistent depth on the groundies along with solid pace. Its power rating is medium and you can take full swings without worrying about sending the ball out of bounds.
One has ample access to topspin and penetrating slices. The racquet is not a spin monster by nature, but can consistently deliver several levels of spin(low, med, full).
Counterpunchers will appreciate the solid response of defensive shots along with the seamless transition from defense to offense mid point. Service returns are solid and reliable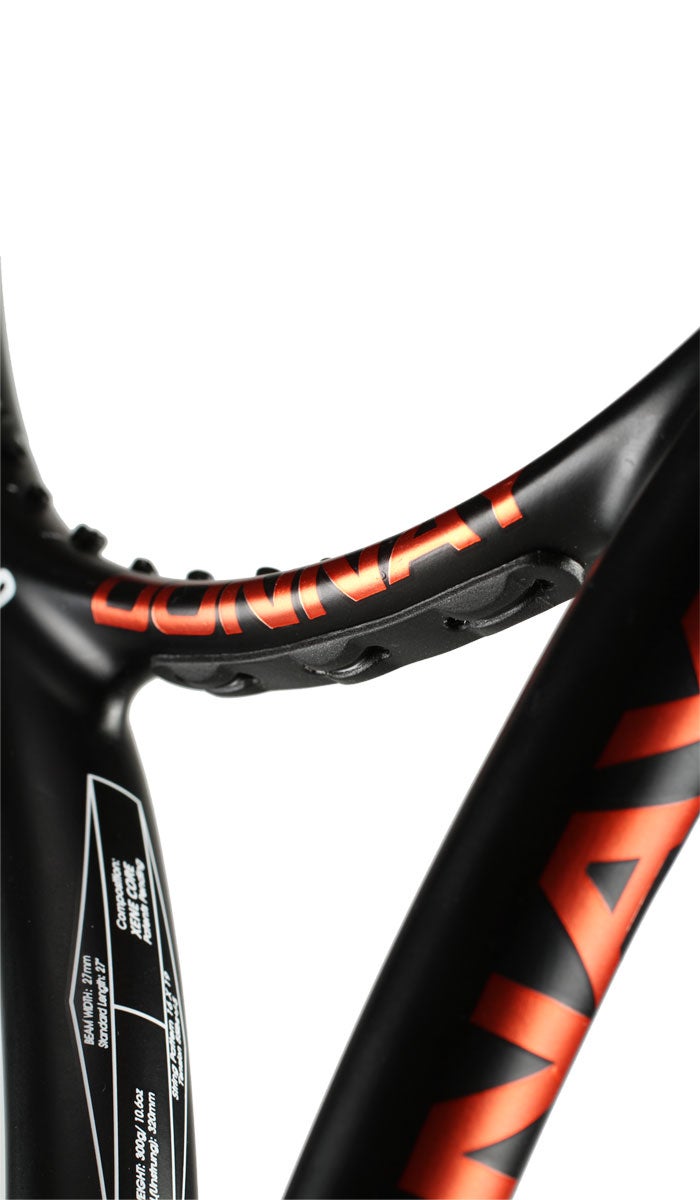 I was impressed with the racquet's ability to perform well in a singles match on just about every kind of shot needed. The all court playability gets even better when you use it in a doubles match. Volleys are crisp and clean. Depth with precision is readily available and the stick will respond well when returning or delivering sharp angle shots.
It has good touch and control for delicate drop shots and deft use of the drop volley.
The racquet performs overhead shots with a stable, solid feeling. The trade off comes in that you won't be able smash the ball with impunity due to the medium power rating.
Donnay Formula 100 Serve Observations
The Donnay Formula 100 does leave one wanting more power in the service game. I was able to hit spin and slice oriented serves with moderate pace and good placement.
Trying to hit a big serve with confidence proved to be challenging with the formula 100.
With this Donnay Formula 100 I had the tendency to hit basically two second serves when it came to match play on my service rotation instead of going big on the first and being conservative on the second attempts.
Donnay Formula 100 Conclusion
This racquet is excellent for someone who is an adept all court player. It does everything it is asked to do with solid pace and precision. Those who possess deft touch and control are well rewarded. Donnay has created a superior workhorse of a racquet. Look no further if you need a quality mix of feel, control and power. The Donnay Formula 100 still leaves room for the NTRP 3.5-5.0 player to tailor the stick to their optimum specifications via string setups and lead tape adjustments.
I believe the Donnay Formula 100 is well worth play testing.
Happy Hitting!
Donnay Formula 100 Racquet Specs:
Head Size: 100 square inches
Length: 27 inches
Strung Weight: 11.2 oz
Balance: 3 pts HL
Swingweight: 321
Stiffness: 69 RA
Beam Width: 23.5mm/ 26.5mm/23mm
Power Level: Medium
Summary
Reviewer
Review Date
Reviewed Item
Author Rating