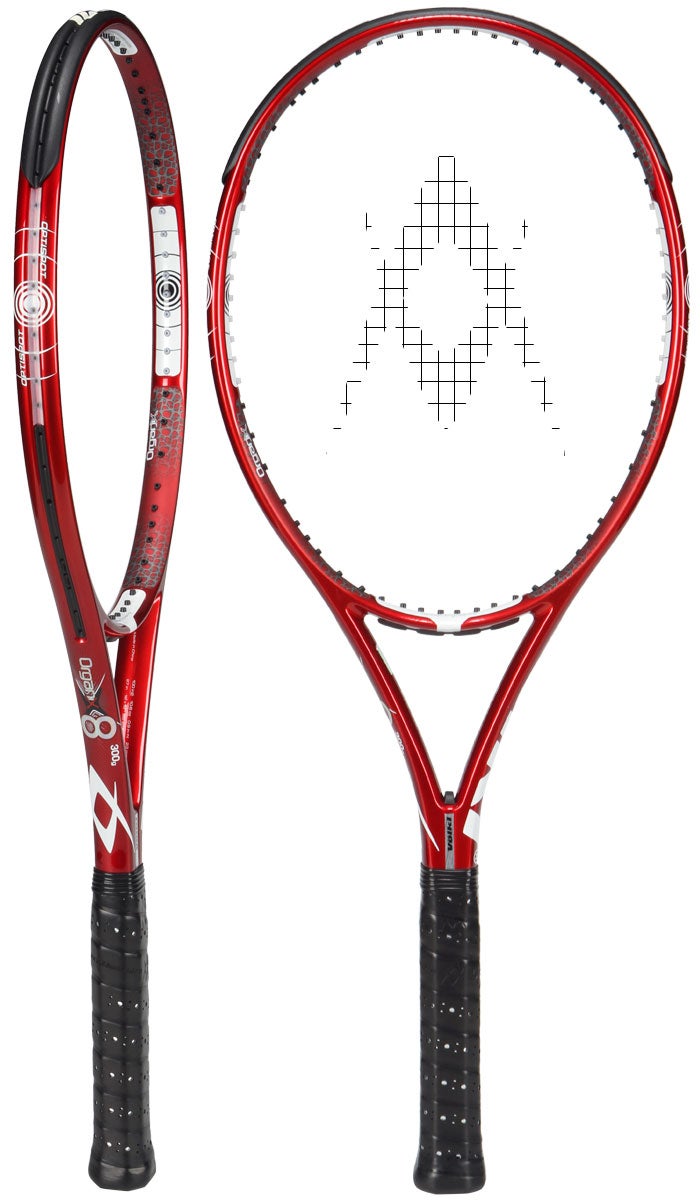 Volkl Organix 8 Racquet Review
Volkl tennis racquets have an almost cult like place in the tennis world. Currently no professionals in the top 100 are using a Volkl tennis racquet. However, they should really consider the Volkl Organix 8, I cannot say enough good things about this particular frame.
When I got the box with the Volkl Organix 8 demo, I was a little taken back by how red it was. As soon as I took it out to the tennis courts, I totally understand why it's painted red, this tennis racquet is so easy to swing! The whole swing motion that I make was virtually effortless and I was eager to take some big cuts at the ball with the Volkl Organix 8. At the contact point, I could hardly feel any vibration – perfect for the player with arm issues – and the ball went flying off the stringbed. I want to thank the Volkl engineers for making the "Bio-Sensor" racquet handle, it soaks up the vibrations created at ball impact. Most impressive.
Because of the Volkl Organix 8 open string pattern, I was able to produce spin without effort, even on miss hits I was somehow able to spin the ball in the court or just out. Of course, demos come with a generic string and at a tight tension, so if I had a set of good strings at my tension, I would have enjoyed it a little more.
I like a heavier tennis racquet (anything over 11 ounces), I was really happy with the Volkl Organix 8 weight. The balance it came with right out of the box (11.4 oz & 4 points Headlight). Being able to swing the racket and feeling the "plow" through when making contact with the ball is such a sweet feeling, and with the Volkl Organix 8 it's extremely impressive how much "plow" you can get. The Volkl Organix 8's balance was done correctly, with the weight in the handle, I was really impressed with the maneuverability at net! Going from forehands to backhands with full speed vollies, was really easy – a perfect racquet for the competitive doubles player.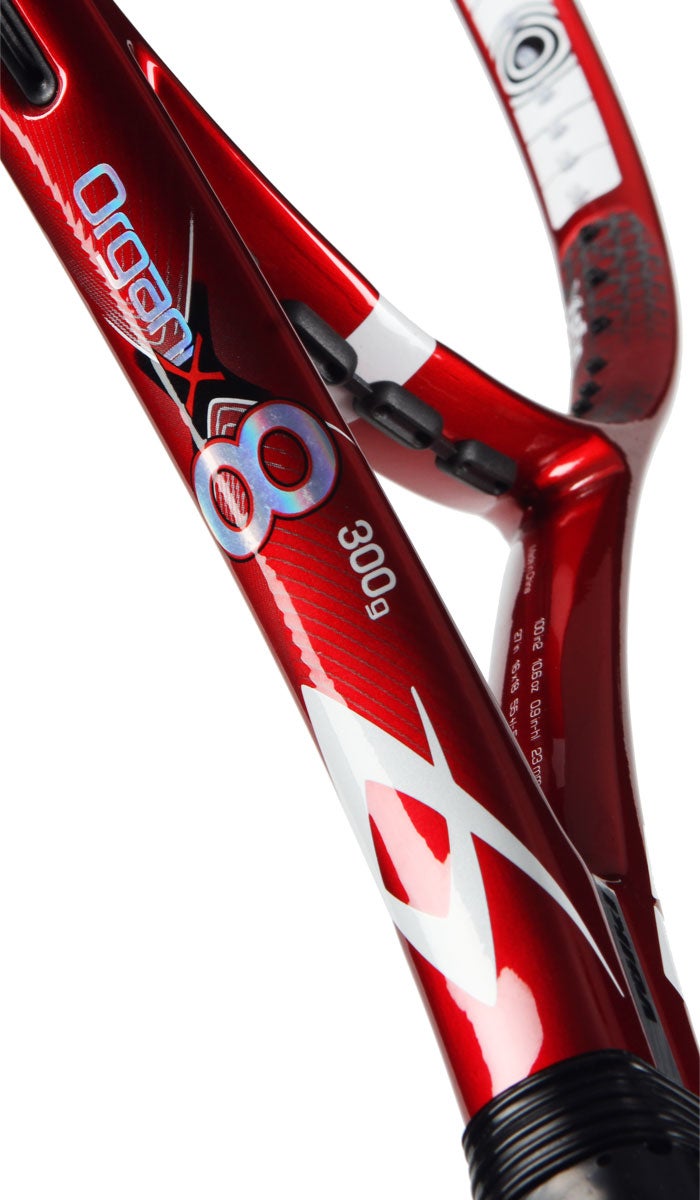 The larger head (100 square inches) on the Volkl Organix 8 made serving with this fire stick really easy. I was easily able to place my serves while hitting it flat and hard. Kick serves were entertaining! My hitting partner struggled tremendously with my kick serves, saying the ball was "jumping up and in right at me!". Slice serves were a little more of a challenge but I the ones that were keepers stayed low and broke away.
Overall, I would say the Volkl Organix 8 would be my next tennis racquet, I was very impressed with the whole package. Great off the ground and flawless on serves, again an all around great tennis frame – of course I would have to put my own string set up on it to convince me 100% but it's close. A true frame for the competitive tennis player over the NTRP 4.0 level.
Volkl Organix 8 Racquet Specs:
Head Size: 100 Square inches
Length: 27 Inches
Strung Weight: 11.4oz
Balance: 4 Points Headlight
Power Level: Medium
Stroke Style: Medium-Full
Swing Speed: Medium-Fast
Based in sunny Southern California, raised in Argentina & USA; lover of all things tennis, USRSA Master Racquet Technician (MRT), ATP/WTA Pro Level Stringer; reviewer of tennis strings, tennis racquets, and any interesting tennis gadgets I come across. Plays NTRP 4.5 singles and some doubles. Singled handed backhand with a wicked affection for cured meats and Asado.