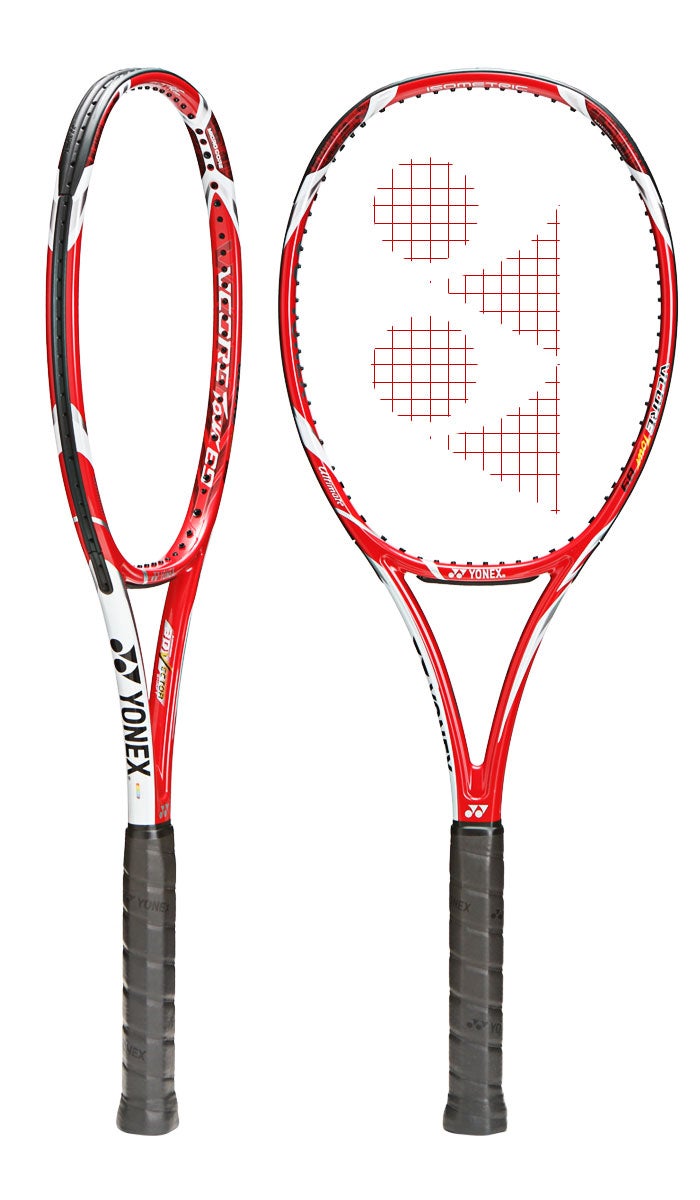 The Yonex VCore Tour 89 is the latest offering from Yonex. With a smaller head size (89 square inches) and 16 mains and 20 crosses, the Yonex VCore Tour 89 offers a lot for high level tennis players. Players like Caroline Wozniacki, Lleyton Hewitt, Bernard Tomic, and Stanislas Wawrinka all use Yonex VCore tennis racquets.
Yonex VCore Tour 89 playtest
The heavy frame of the Yonex VCore Tour 89 felt nicely balanced in my hands. Surely I could do some damage with the Yonex VCore Tour 89. The balance of the Yonex VCore Tour 89 favors a headlight balance, which I do prefer, though the stiffness of the frame was difficult to overcome. It turns out that I could not do very much with the Yonex VCore Tour 89, it was very difficult to hit with.
The small sweetspot of the Yonex made all off centered shots go long or quickly into the net. On full, fast swings the racquet did give some real nice plow-through on my forehand, though the higher swingweight made the frame feel overly bulky and hard to maneuver. This was an all around challenging tennis racquet to play with.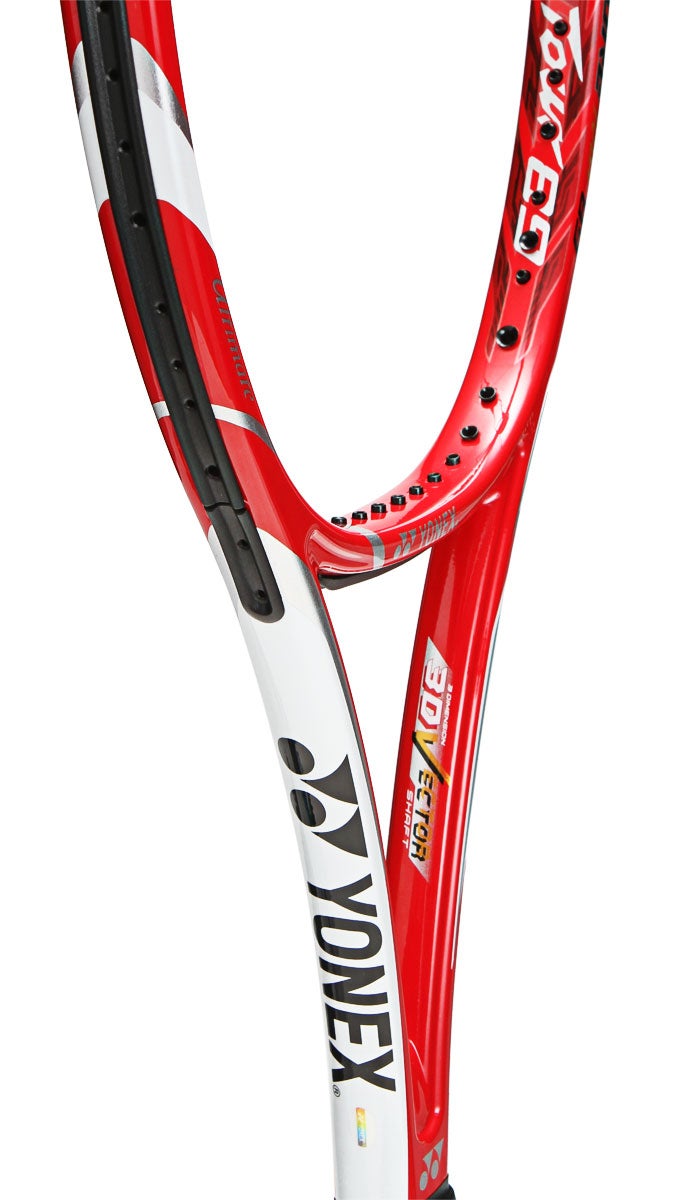 I could not get over how stiff the frame felt when hitting with it. The Yonex VCore Tour 89 does not have an extraordinary stiffness rating, though it just felt really firm with very little bend in the frame. I could absolutely see this tennis racquet giving me arm trouble. Though, with a stiffer frame, you do get some more power, so it is a trade off.
Of course, there are some good things about the VCore Tour 89; for example, this racquet is great when it comes to placement. The 20 crosses helped me move the ball around the tennis court with ease. Hitting hard passing attempts was also very nice, the stability of the Yonex VCore Tour 89 at net was spectacular. I was really able to go after volleys.
From the baseline though, the Yonex VCore Tour 89 was decent on flat groundstrokes; the racquet did lack spin. Because of the 20 crosses, I do believe Yonex has taken away the ability to put spin on the ball. However, that is my opinion. If you are looking for a tennis racquet that offers nice power and pinpoint accuracy, then the Yonex VCore Tour 89 is the tennis racquet for you.
Yonex VCore Tour 89 tennis racquet specs:
Head Size: 89 sq. in. / 574.19 sq. cm.
Length: 27in / 68.58cm
Strung Weight: 12.1oz / 343.03g
Balance: 8 pts HL
Swingweight: 335
Stiffness: 64
String Pattern: 16 Mains / 20 Crosses