It's that time of year again, the Father's Day gift guide 2019.
Like all of us, if it wasn't for our dads, we wouldn't be here to celebrate their special day. The problem is, finding the right gift for your pops. Trust me when I say, that my father is hard to shop for. Even today, being a father to a beautiful young daughter, am impossible to shop for too. And it's even harder to shop for a "tennis dad"; whether that be a dad who plays tennis or a dad who cheers on their kids in tennis competition. Either way it's tough.
Maybe your dad has an outdated tennis wardrobe, or maybe he's out there playing with some nasty tennis balls, or even he's got a broken racquet. I have thought about what I would like for Father's Day that is tennis related and what my fellow dads would like as well. So here's a TOP 5 list for Father's Day  gift guide for 2019!
Father's Day Gift Guide 2019
1. French Open apparel – Click here to learn more
Since the French Open is happening right now, it wouldn't be a bad gift for dad to pick him up a nice towel ($55usd), an RG Official Polo ($59usd), or even an official RG Hat ($30usd). I like this gift because either of these are very versatile and can be used for a lifetime.

2. Wilson Clash Tennis Racquet – Click here to learn more
This tennis racquet is the the talk of the tennis community. This new frame does everything your dad could possibly ever ask for; the Wilson Clash ($249usd) would definitely be an upgrade for any player out there. Read my review of the Wilson Clash. This racquet is perfect for all levels of tennis!

3. Pro Penn Extra Duty Tennis Balls (24 Cans) – Click here to learn more
Honestly, your dad probably needs tennis balls more than most anything else. Tennis balls get worn and become relatively useless. Sure, he can continue using flat, gross, tennis balls; or you can give them to your family dog for tennis ball heaven and you can pick up a case of Pro Penn Extra Duty ($79usd) tennis balls for your old man. He will love this, I promise.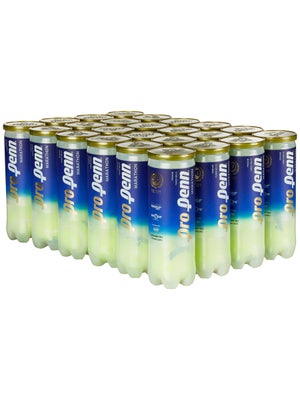 4. Tennis Memorabilia – Click here to learn more
If you're really looking to breaking the bank, you can pick up some tennis memorabilia, some used and some not; but all autographed by 2 of the greatest tennis players around, Roger Federer and Rafael Nadal. It's mostly apparel and accessories and the prices range from $200 – $5,000. The cool thing is that proceeds from either player, go towards their foundations that help disadvantaged youths. So it's a double win.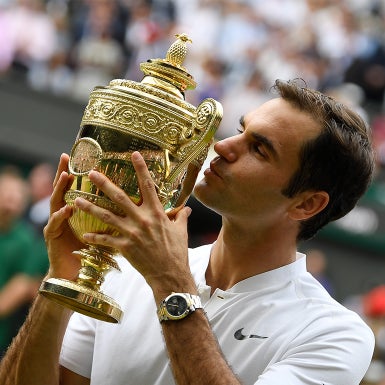 5. Wilson Rush Pro 3.0 tennis shoe – Click here to learn more
This Father's Day gift idea is a little trickier because tennis shoes are very personal. However, the Wilson Rush series have been a very solid option since their first iteration of the shoe. The Wilson Rush 3.0 ($129usd) is no different; offering comfort, stability, and style. It may not help your dad's tennis game, but at the very least he will be comfortable.
Of course there are tons and tons of other great Father's Day Gift Ideas you can find for the tennis dad in your life, just visit Tennis-Warehouse for some additional inspiration.
And don't forget the card!