Hyeon Chung to Asics tennis shoes
Hyeon Chung is certainly getting a lot of attention in 2018; with an outstanding performance at the 2018 Australian open. Having reached the Semi Finals, where he faced Roger Federer but ultimately withdrew due to injury. Followed up later that year with a quarter final appearance at the BNP Paribas Open, where he lost to Roger Federer. Had another Masters Quarter Finals appearance a week later at the Miami Open; though he lost to American John Isner.
Hyeon Chung To Asics Sponsorship
Early on in Chung's professional career; he used Adidas Barricade tennis shoes, then more recently Nike Vapor 9.5 Tour. Right now, in the clay swing the top ranked South Korean is out there playing with Asics Gel Resolution 7's. I believe the transition from Nike to Asics happened as soon as he got to the European clay swing.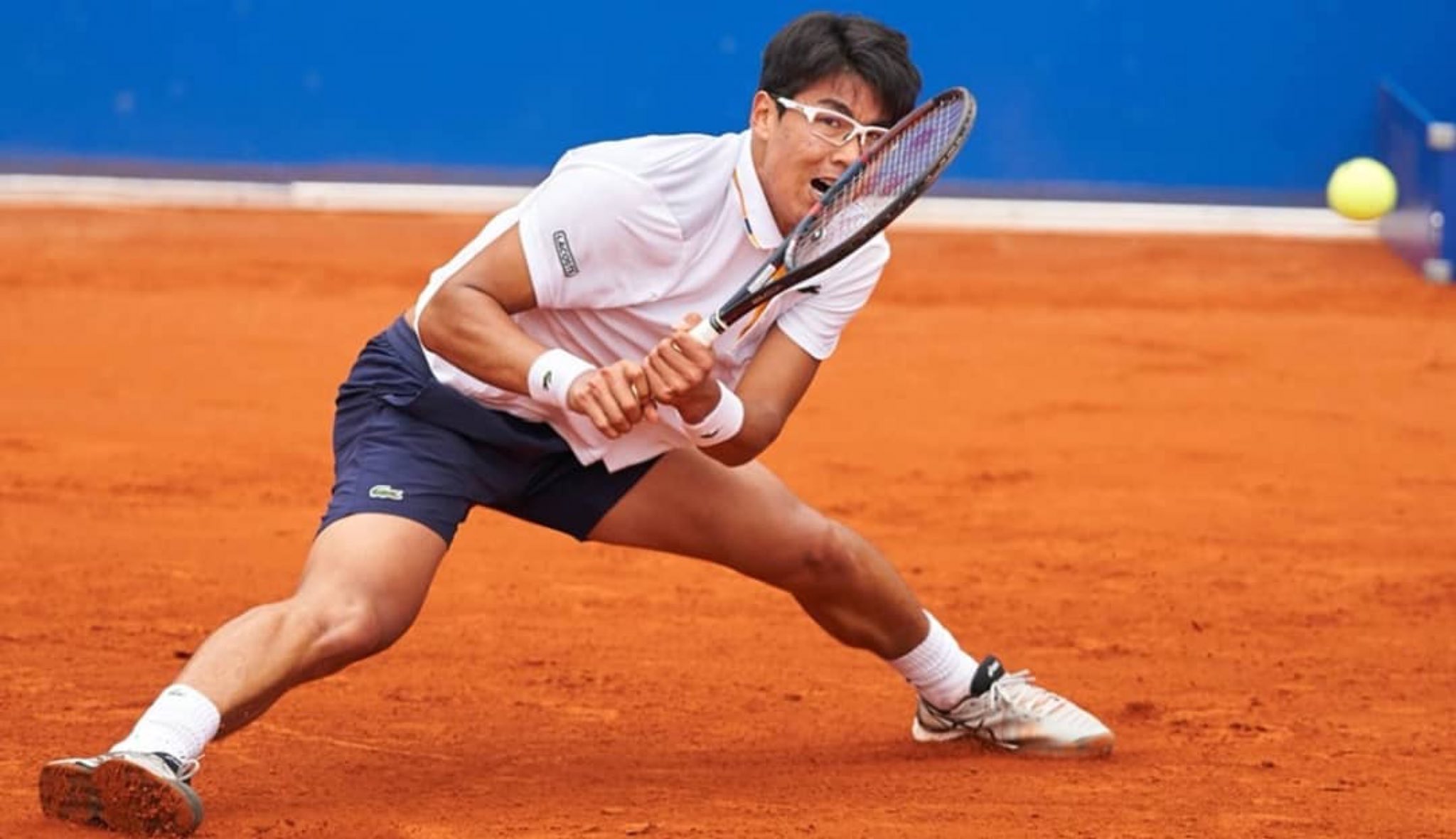 There is no "official" announcement from either Asics or Nike on this sponsorship change. Hyeon Chung is no longer on the Nike Tennis website under Sponsored Atheletes. Chung is not yet on the Asics website.
Hyeon Chung to Asics makes sense, really. Asics tennis shoes are actually very very comfortable (at least the Speed 1s, 2s, 3s, and Speed FF) and are great for moving around the court. I've heard great things about Nike tennis shoes, some people live by them – Nike tends to give me shin splints and excruciating hip pain.
Hyeon Chung to Asics Gel Resolution 7
This is the Asics tennis shoe that Hyeon Chung is sporting so far this 2018 clay season. Here are what some folks are saying about these tennis shoes:
This is the first time I've tried Asics shoes (previously wore Nike Lunar Ballistics 1.5) — and I have to admit, these were incredible. I had a good 2 hours play in the Gel Res 7 and they felt great, right out the box. I do have odd shaped feet that are wider than average, but short (like a hobbit). So I went a half size larger than I normally would as the smaller size started pinching. On court, they felt really stable, cushioned in the right places and grip to the court was great! I can't really find fault (other than the visual — its pretty bright! But aesthetics aren't a priority for me)! All in all, a great shoe and think I'm a convert. Though I will reserve complete judgement in a couple weeks once I've had some good time on court with them.

I have been using the Gel Resolution 7 for two months now. This is my first foray into Asics shoes. (I was tired of adidas changing shoes around; I had used adidas for almost 20 years) The TW expert reviews gave me hope with the Gel Resolution 7. As a 4.0 competitive and primarily singles player with flat feet, I have found these shoes to be excellent. The only drawback is the lack of proper ventilation. The summer will tell more on that front!
If you're thinking about picking up a pair of Asics Gel Resolution 7's, they come with a 6-month outsole durability guarantee. So that's neat.
I don't know if the tennis shoes will help Hyeon Chung win more, though I'm sure he will be a little heavier on court since the Asics are slightly heavier than the Nikes he was sporting earlier in the year; so we will see.